Registration and Login Procedure at Platinum Play Casino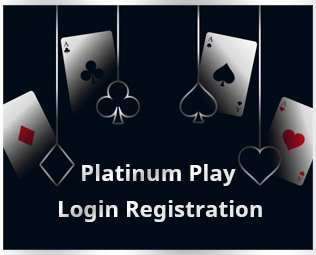 Platinum Play Casino has gained a solid reputation within the online gaming industry since its inception back in 2004. Owned and operated by Digimedia, a member of the prestigious Fortune Lounge Group, Platinum Play Casino comes equipped with a sophisticated and modern website layout coupled with captivating promotions and bonuses that draws the attention of players across the globe.
The registration process is simple and straight-forward, allowing you to access Platinum Play in a matter of seconds. By using your login info, you can access Platinum Play Casino from your desktop or mobile device and enjoy a plethora of games from Microgaming casino software that is bound to see you play for hours on end. With that in mind, let's take a look at how you can register at Platinum Play Casino and what you'll receive afterwards. We even included a handful of FAQs to ensure you can confidently register a new account and get your Platinum Play login info without any hassles.
Platinum Play Login and Registration
Creating a new account at Platinum Play Casino can be achieved on both your desktop and mobile device. Once you land on the casino homepage, you'll be greeted by a white, black, and red color layout that is not only easy on the eyes but also easy to navigate. Located at the top of the homepage you'll find a link for Customer Support, Language Selection, Register/Login, and a drop-down menu that will give you access to Getting Started, Promotions, About Us, Banking, Casino Games, and Blog.
When you select the Register/Login link on the Platinum Play website, you'll be transported to a new page where you'll need to provide your Platinum Play login details. However, if don't have an account yet, you can select the 'Don't have an account? Sign Up!' link to create a new account. When you register for a new account, you will need to provide a series of personal information before submitting your Platinum Play login details, such as:
Country
Username
Email
Password
First Name
Last Name
Date of Birth
Gender
Language
Currency
Mobile Number
Address Line 1
Address Line 2
City
Suburb
Postcode
Once you've entered all your personal details, you will have to tick three boxes before you can click on the 'Register' button. This will include whether or not you would like to receive promotional offers via email, telephone, and SMS. The process also implies accepting the terms and conditions and privacy policy of the website and confirm that you are over the age of 18. The final box for registration will allow Platinum Play to remember your login details so that you don't have to enter them every time you visit the casino.
Verification Email Upon Registration
Once you've registered a new account with login details at Platinum Play Casino, you will receive an email from the gambling site, welcoming you to the casino. You will also be informed of the multi-tiered welcome package on your initial deposits along with the terms and conditions of the promotion within the welcome email. What's quite impressive about the welcome email is that you'll have the ability to access your account by simply clicking on the giant 'Play' button within the email. Enter your Platinum Play login details and you will be ready to start playing.
You will be greeted by the wide variety of games from Microgaming. You will also have access to the Live Casino and Vegas gaming platforms in the top-left corner along with the Bonus Wheel, Messages, Promotions, Bank, Live Chat, and your Balance in the top-right corner of the screen.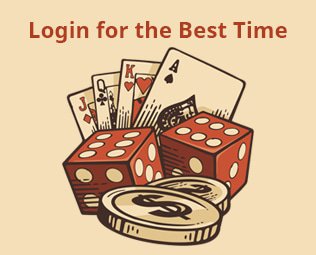 Verification Documents
When you register at Platinum Play Casino, ensure that all your personal information provided during the registration process is entered correctly. The gambling site has the right to request a wide variety of documents from you to verify the details you provided for your account. Should any of your details be incorrect, your account can be closed immediately. We recommend that you prepare your documents for verification purposes to significantly speed up the verification process once Platinum Play Casino requests documents from you. The documents you'll need to provide include:
ID, Passport, or Driver's License: To verify your Date of Birth.
Utility Bill: To verify your home address.
Copies of your Credit Card: Front and back copies of your credit card if used to make transactions on your account.
Once you send your documents for account verification, you don't have to send documents again when it comes to making a withdrawal on your account. This will speed up the withdrawal process on your account as well which means you'll receive your winnings in a much shorter time frame.
FAQs
Now that you know how to register at Platinum Play and access it with your login, it's time to take a look at some frequently asked questions surrounding the registration process.
Can I register an account on multiple devices?Once you have registered an initial account at Platinum Play Casino, you will not be allowed to register a second account with your personal details. You are only allowed to have one account with Platinum Play login per household. If you want to access your account through a mobile device, you simply need to enter your existing Platinum Play login details.
Can I register without using my desktop computer?Definitely. You can register a new account at Platinum Play or use your existing login on your mobile device without having to use your desktop. Whether it's about registering or logging in, simply use the web-browser on your handheld device or download the mobile app and click on 'Register/Login'.
Does the casino offer support during registration?Yes. Should you run into a problem during the registration process, you are more than welcome to contact support for additional assistance. You can reach the support desk via live chat, email, and telephone. The support desk is available around the clock for added convenience.
Do I need a promo code to activate a promotion on my account during the registration process?No. All promotions offered at the casino are automatically credited on your account so there is no need to provide a promo code while registering for a new account.
Can the casino remember my details to speed up the login process?Definitely. Once you register for a new account, you can inform the software to remember your Platinum Play login details to significantly speed up the login process on your next visit.